I've never hosted Thanksgiving myself, but I can't wait til the day I have my own home and can invite family & friends over for a Thanksgiving feast, Stephanie-style. I have always loved holiday decor, tablescapes, and styling a meal/party! If I were hosting Thanksgiving dinner, here are some fun picks I'd incorporate…
this gorgeous sign – because that's what Thanksgiving is really about, right?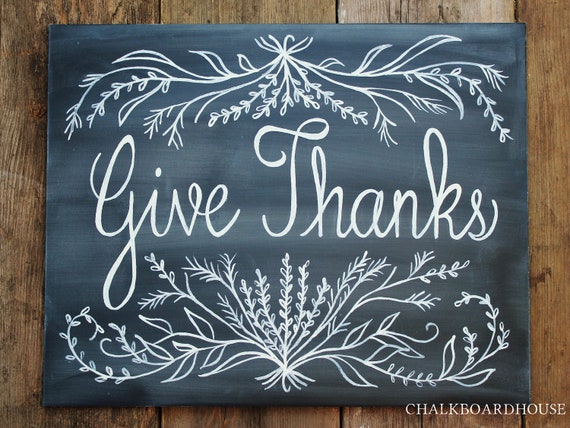 Pumpkin Patch Wreath [Williams Sonoma]
Twig Cornucopia [World Market] this would be so cute filled with orange & white mini pumpkins!
Gold Flatware [Crate & Barrel]
Wood & Glass Hurricane [Crate & Barrel]
Natural Gourd [Crate & Barrel]
Amber Tumblers [Williams Sonoma]
I would also incorporate this simple & powerful idea for a place setting:
Of course, owing to family tradition, each place setting would also have seven candy corn (in which you list out seven things you're thankful for each year!). What are your favorite Thanksgiving traditions?